9 Day Caribbean Express – Over 50 Shared Tour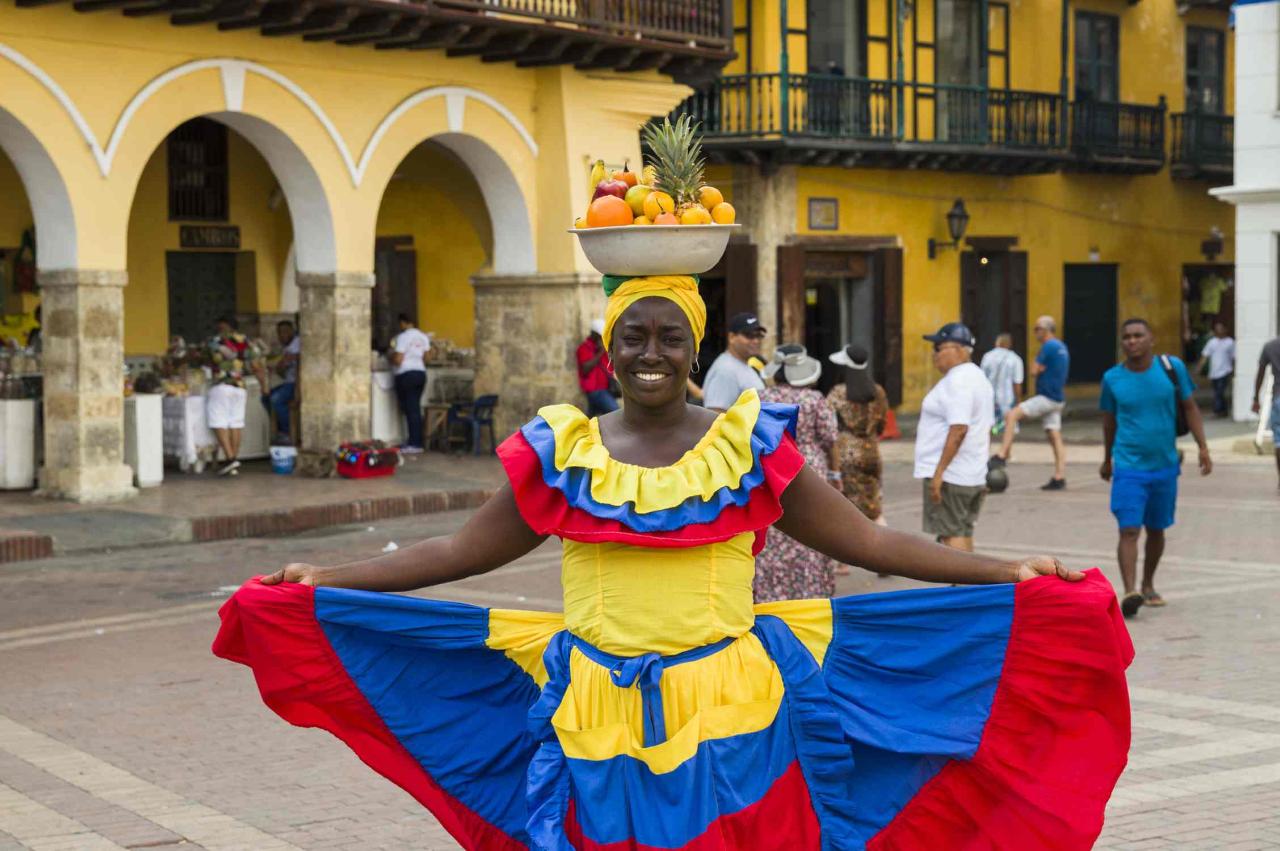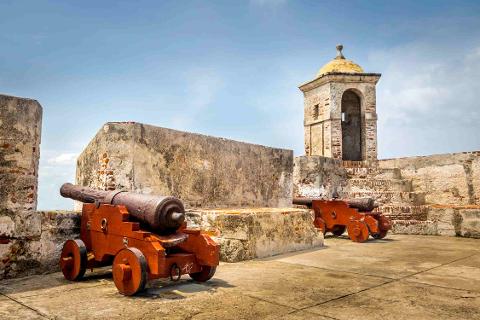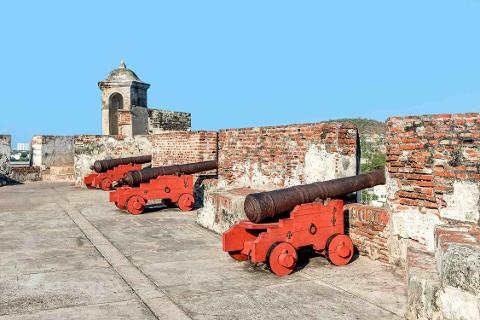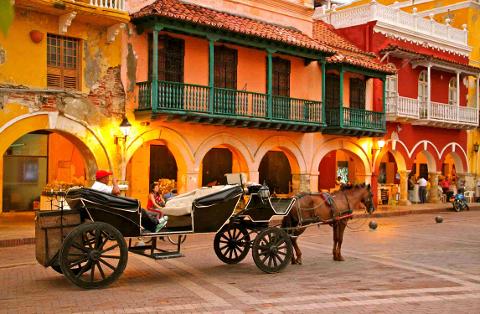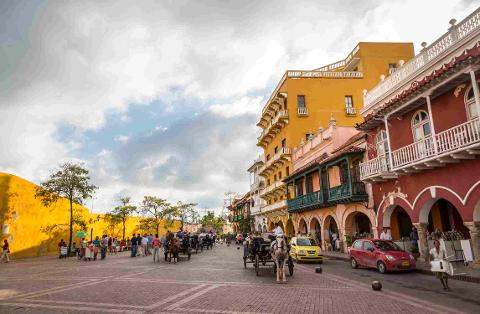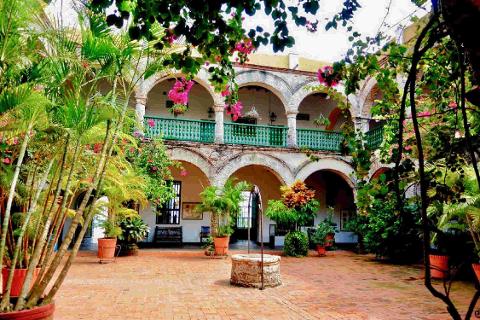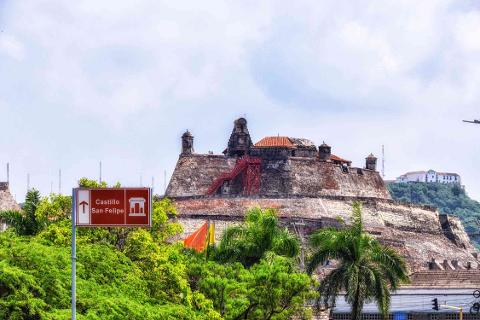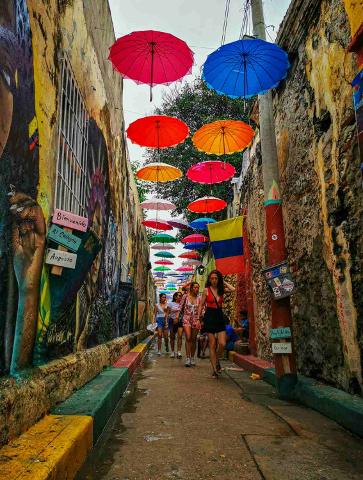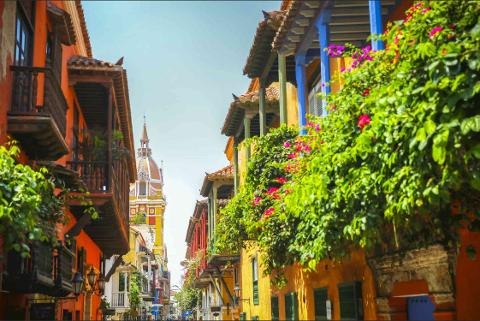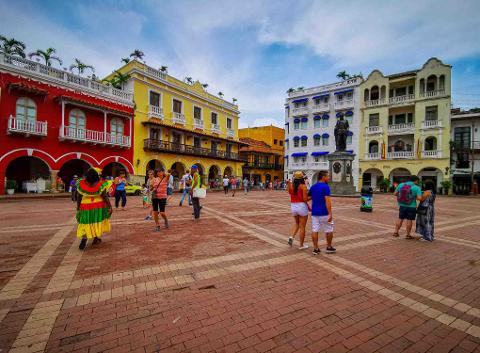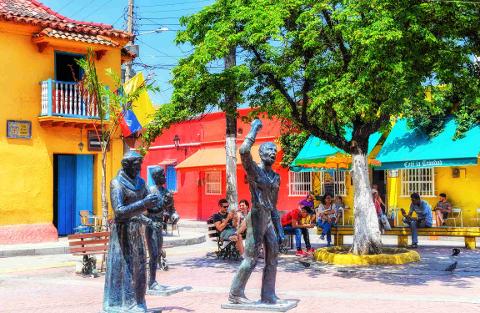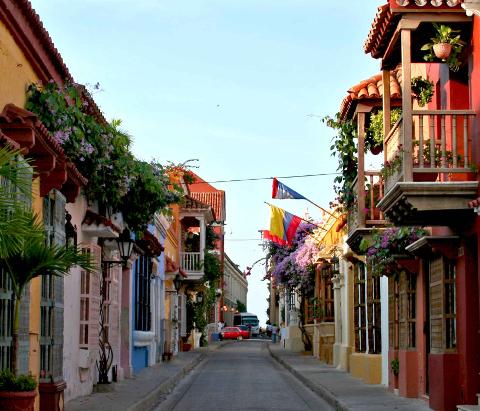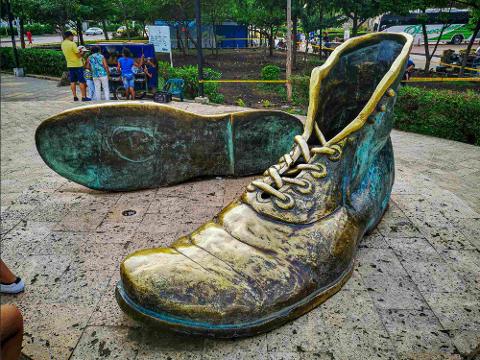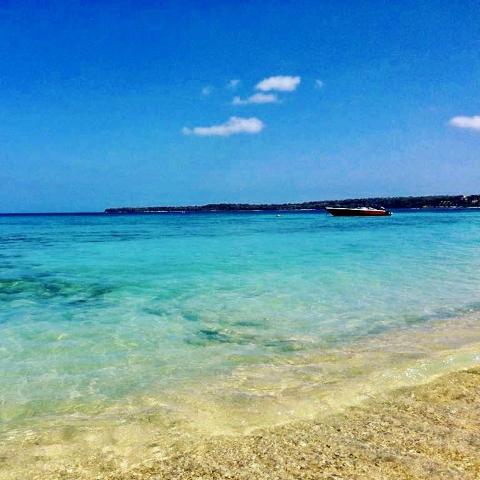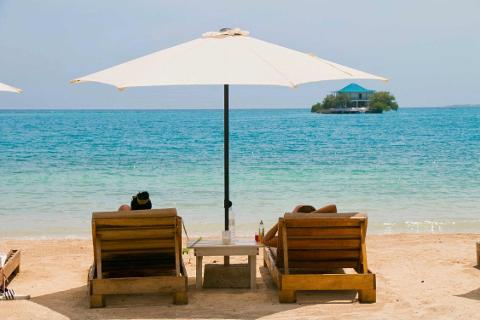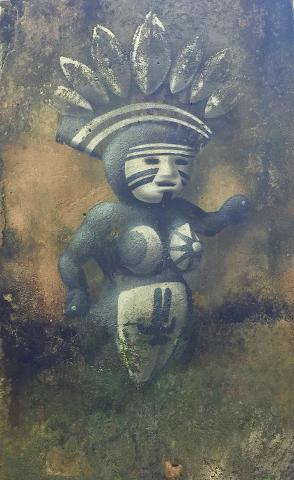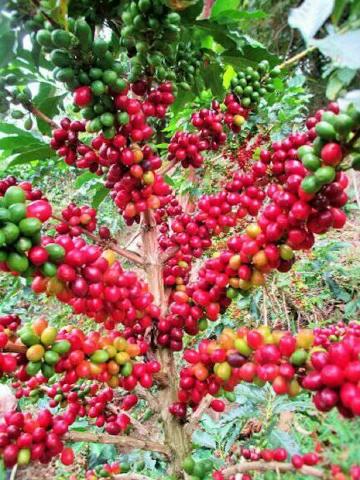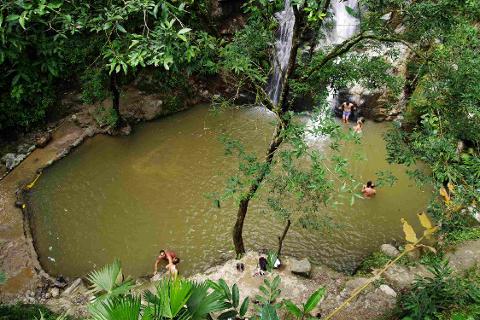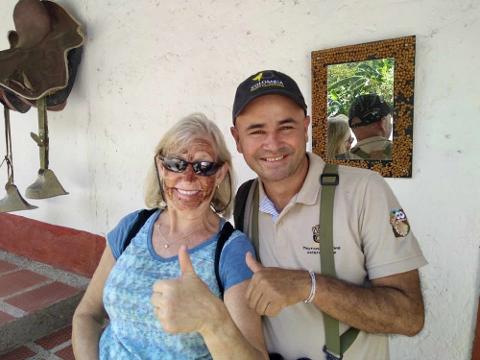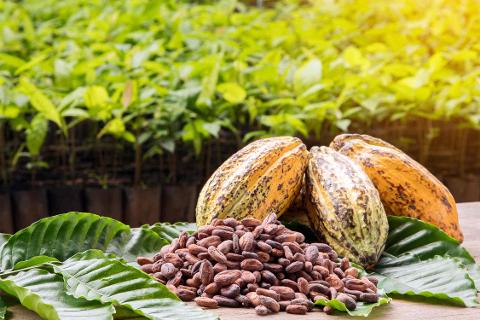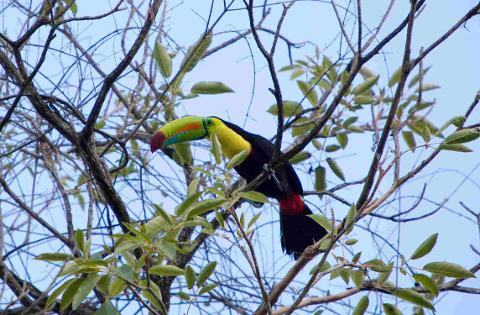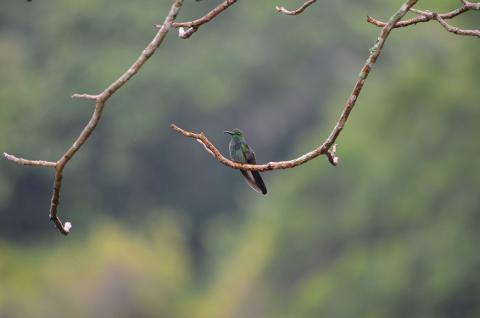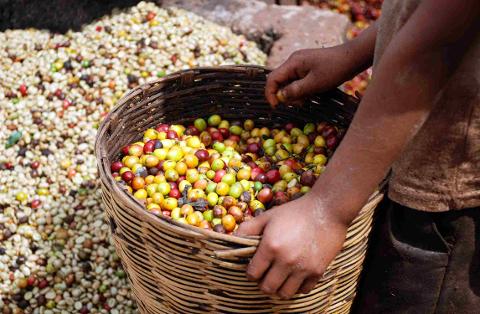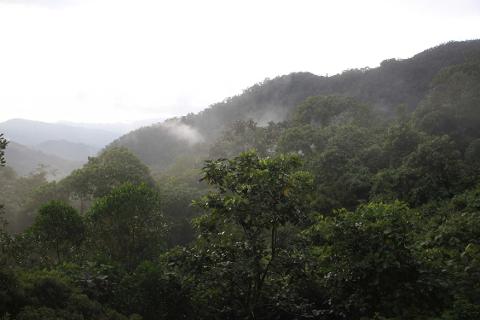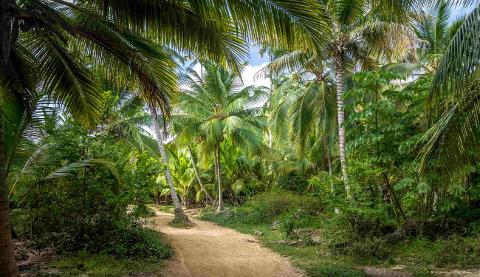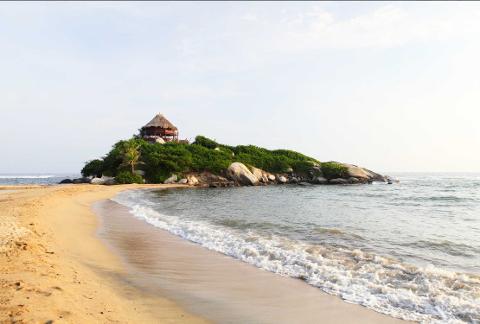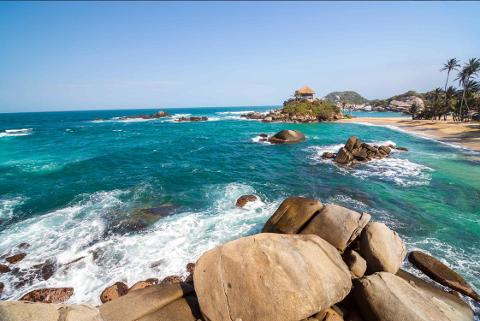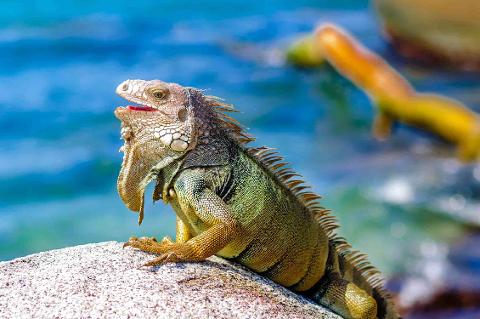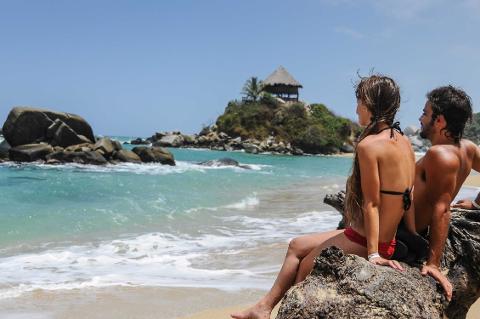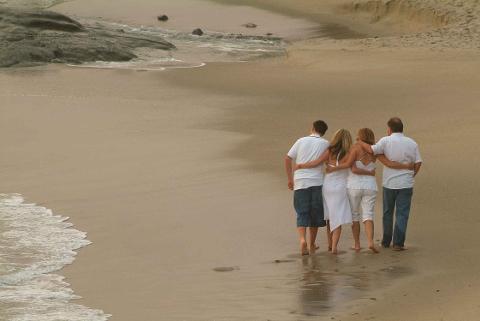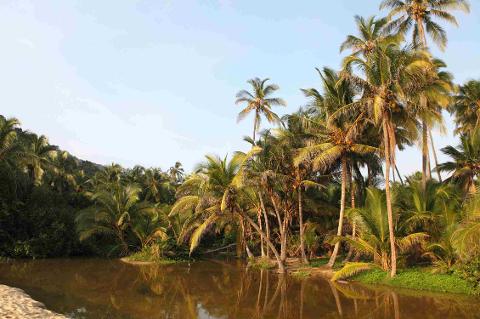 Duration: 9 Days (approx.)
Location: Cartagena, Cartagena
Product code: 9 day carib express 50 Share
Glorious beaches contrast with mountains and waterfalls!

Cartagena is a magical place on the glittering Caribbean Colombian coast. It has powerful colonial roots with amazing architecture. There is a little gem around every corner.
Minca is in the foothills of the Sierra Nevada with memorable views of the mountains, forests, and Caribbean coastline.
Experience some of the dramatic divergences that Colombia offers on an extraordinary tour.
Day 1:
Welcome To Cartagena!
On arrival at Cartagena airport, your transportation will be waiting to take you directly to your hotel to check in and enjoy a bit of me-time.
Around 6:30 pm you'll meet the other group travelers at a Welcome to Cartagena Dinner.
Arriving early to check out more of this region before joining your group?
Click here to find some inspiration and additional experiences you can enjoy in Cartagena.
Be sure to ask your travel consultant for your group members' discount before making any reservations.
Welcome dinner in Cartagena

You'll be collected at your hotel and taken to the restaurant for a delicious Welcome Dinner starting the best way your trip in the Colombian Caribbean.

Day 2:
Learn about the culture in this Full City Tour
Our bilingual guide explains the history behind every important site you visit. You'll discover panoramic views of the city from Cerro de La Popa; a convent built in 1606, and the highest peak overlooking Cartagena. Explore inside the historic Castle San Felipe, learning the paths and methods of defending this heritage-listed structure from pirates and invaders around the world.
Enjoy an in-depth private tour of the Jewel of Colombia, the magical UNESCO heritage-listed city of Cartagena de Indias Colombia. Including the must-see stops, plazas, restaurants, cafes, and bars within the walled city, along with one of the oldest and most bohemian neighborhoods in Cartagena; Getsemani.
You'll step back in time on a journey through the layers of history uncovering some surprising, surreal, and sometimes scary stories as you explore every aspect of the city's charming colonial streets and take in all the main landmarks of Cartagena's famous walled city. All the time learning the true history of this city's historic struggle between the Spanish colonialists and pirates from many different nations.
Your tour will include the Clock Tower monument, the original entrance of the fortified city, and your starting point for the tour through the historic center of Cartagena de Indias. Your tour will also include unmissable locations such as Bolivar Park, the Plaza Saint Pedro Claver, the Plaza de Los Jagüeyes, San Diego, and of course the colorful streets of Gertsemani.
This truly is the most complete journey of the main areas of Cartagena, and the perfect tour to enjoy not just the history, but to also get acquainted with the most important Cartagena landmarks.
Day 3:
Island Hopping on Your Private Boat through the Rosario Islands
What can possibly be better than enjoying a day in the Rosario Islands of Colombia?
The simple answer, enjoying the day on your private boat cruising through the tropical islands, enjoying different islands, and different beaches, snorkeling in different areas, choosing where you'll stop for lunch, and simply relaxing and enjoying the life you deserve!
You'll be collected from your hotel at 8:00 am to be taken directly to the dock and to boat the 33-foot-long, Firpol 33. Everything will be waiting for your arrival. Greeted with a smile and a cool beverage from your captain, your bilingual host will explain the safety instructions and provide you with a general description of where you'll be heading on today's ocean adventure.
As this is your private boat today, if you wish to stay a little longer or for a little shorter time in one location than another, your wish is their command.
You'll be cruising around the islands enjoying some beautiful views and some wonderful experiences that few others can enjoy. Your boat has space for 12 guests, so you will be very comfortable.
Once you've seen all there is to see on the sea, you'll start your way back to the dock where your transportation will be waiting to take you back to your hotel for a refreshing shower and memories that you'll cherish for a lifetime.
Day 4:
Transfer to Santa Marta from Cartagena
Enjoy a private transfer to Santa Marta, along the coast, and directly to your hotel to check-in.

The remainder of this day is free to enjoy and explore your surroundings at your leisure.
Day 5:
Minca - fresh mountain air!
Travel to the small town of Minca where you'll breathe in the fresh mountain air and enjoy a tour of this wonderful little mountain pueblo, including its delightful cafes and artisan shops.
Following this, you'll experience a coffee tour, where you'll learn everything about the production of Colombian liquid gold, from seed to cup.
Next, it's time to uncover the process of creating delicious chocolate! You'll discover the wonderful flavors of Colombian Cocoa, and perhaps you'll enjoy a chocolate facemask as well!
To finish off your mountain adventure you'll explore some hidden waterfalls, with the opportunity for a refreshing swim (don't forget your swimming wear!) Of course, throughout your journey, you need to keep an eye out for any exotic birds that happen to be hanging out close by!
Day 6:
Helicopter Flight of The Lost City of Colombia
One of the most important locations in South America is located in the Sierra Nevada de Santa Marta. Ciudad Perdida (The Lost City) was re-discovered in 1972 when treasure hunters found the steps leading to the city.
This unique destination that few people have had the opportunity to visit was built around 800 AD, around 600 years before Machu Pichu.
Collected from your Santa Marta hotel, you'll travel a short distance to the natural reserve of Mamacana. Located at the foot of the Sierra Nevada de Santa Marta, this wonderful natural reserve boasts 600 hectares of untouched wilderness. This is also where your flight into history and over the ancient Lost City of Colombia will begin.
Your flight path will take you to the East of Santa Marta over lush, mountainous terrain normally a 4 or 5-day return hike. But today you'll cover this distance in only 16 minutes. Soon after your departure, the magnificent city will start to appear from the surrounding jungle, showcasing the amazing engineering and design, so advanced for that time.
You will fly over the famous Lost City of Colombia for around 15 minutes. Enjoy a different view of all the history that this magical place has to offer and provide you with wonderful opportunities to take some fantastic photos.
Returning to Mamacana you'll be taking a different scenic route through the Buritaca river canyon. To provide you with even more opportunities for some beautiful photography.
Arriving back at the reserve approximately 48 minutes after your departure, you'll have the remainder of the morning to relax by the pool, walk through the surrounding nature, and look through some of the wonderful photos and videos you've taken.
Following a delicious lunch, you'll start your transfer to your new hotel outside the National Park of Tayrona.
Day 7: Cabo San Juan in Tayrona Park
Cabo San Juan in the Tayrona Park is a mixture of environments where you can find tropical jungle on one side of you, beautiful white sands, and the Caribbean blue ocean on the other. Together this mix of nature forms a perfect Caribbean landscape.
You'll be taken to Tayrona park and enjoy a 2-hour ecological walk through the jungle and visit 4 beaches along the way including Arenillas, La Piscina, Cabo San Juan, and Los Arrecifes.
You'll also enjoy some fantastic beach time (approx. 3 hours), along with time to explore the area or partake of some watersports, such as snorkeling. After your beach time has passed you'll enjoy a 1.3-hour walk through the jungle and your waiting transportation.
During your ecological walks, you will learn about the local environment and the local indigenous. You'll learn about what native animals can be seen and or hear. Your guide will also be safeguarding your possessions while you're relaxing in the temperate waters and taking as many photos as you may need.
NB. For those not so inclined to walk for 3-4 hours during this tour there are horses available to ride to and from the beach.
Day 8:
The Lost City of Taironaka
Collected from your Santa Marta hotel at around 8 am you'll start your adventure into the jungle of the Sierra Nevada with a relaxing drive of approximately 1.5 hours to the entrance of the beautiful Rio Don Diego. Once here, you'll jump out of the car and into a boat for a short 15 min ride up the river to Tayronaka.
On arrival to Taironaka, you'll immediately see the wonderful nature surrounding this archelogy site and begin to understand the significance of this location to not only the ancestral history of the Kogui indigenous but that of all of Colombia, if not the history of the entire Americas.
You'll walk over these ancient ruins and visit the museum filled with ageless artifacts for approximately an hour with your guide freely answering all your questions about the past and present location.
Next, it's a short walk to the Kogui community that calls this land their home, and to meet some of the direct descendants of the Tayrona people who built these structures and lived in this region for thousands of years.
Meeting these kindhearted people is an experience in itself, but while here you'll also receive an "aseguranza" that will safeguard you for all your future travels. Ensuring a Kogui spirit will help and guide you into the future.
To finish off your time here you'll enjoy a wonderful typical lunch before setting off back down the river. But this time on/in your choice of a Kayak, a paddleboard, or a large inner tube.
Arriving at the mouth of the river where it opens into the Caribbean Sea you'll be in time to enjoy some relaxing beach time as well as a beautiful sunset before setting off back to your hotel to reflect on yet another day in the Caribbean paradise of Colombia.
Farewell dinner in Santa Marta

Around 7 pm you'll be meeting with your new friends for a final group dinner to share photos and laughs before saying your goodbyes tomorrow.

Day 9: Today it is Farewell to Cartagena & to Colombia - or extend your stay!
Hablamos pronto, safe travels home, and visit again soon!
We'll have transport waiting to take you to the airport at your desired time.
Not ready to leave yet?
Click here to find some inspiration and additional tours you can enjoy before departing this region. Remember to ask your travel consultant for your group members' discount before making any reservations!
What's included?
8x night Superior hotels as listed or similar
8x breakfast, 1x lunch, 2x dinner
Welcome dinner
Farewell dinner
All airport transfers
All domestic flights
1x Helicopter Flight over the Lost City
Private excursions
Permanent English-speaking tour leader.
All entrance fees
24 hr support group
Exclusions
Travel Insurance

Meals and Services not mentioned within the plan.


BnB Colombia Tours