8 Days Cartagena Spanish Classes & Tours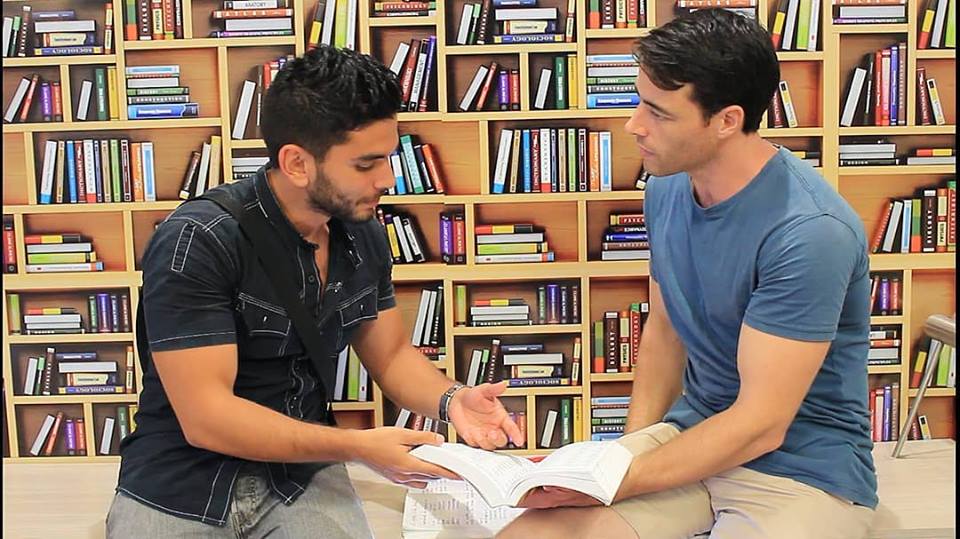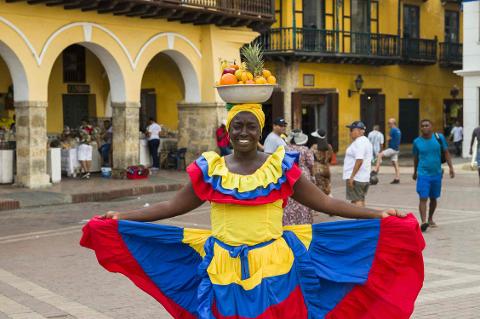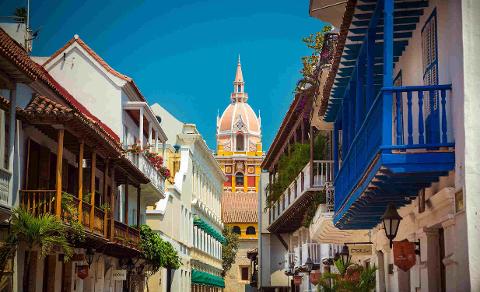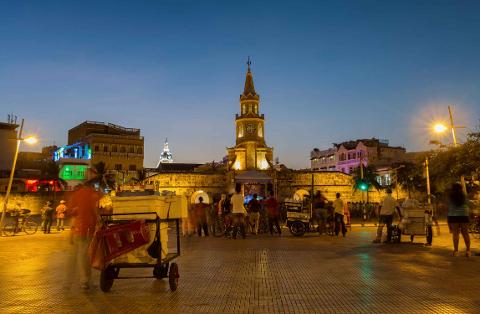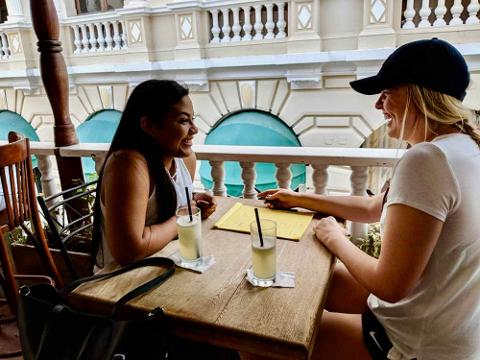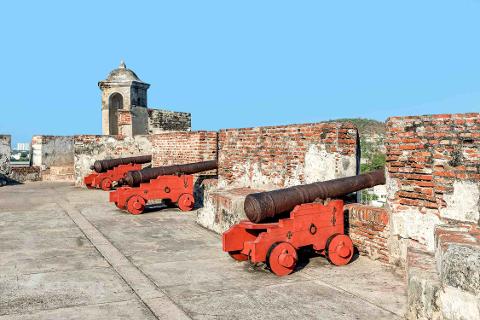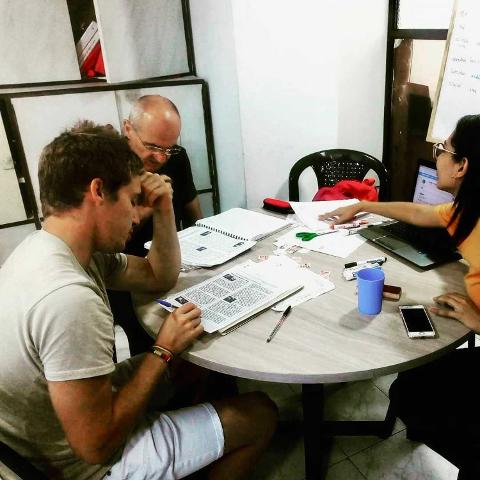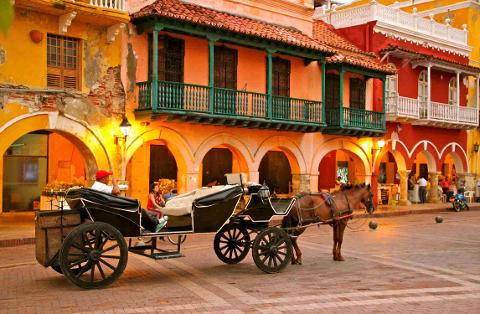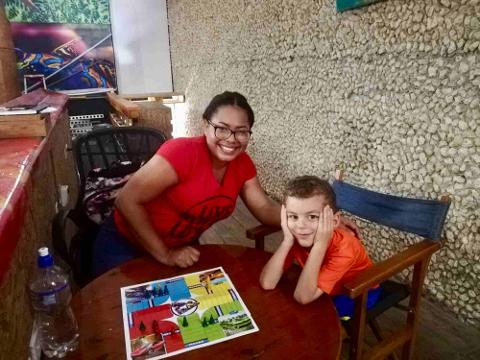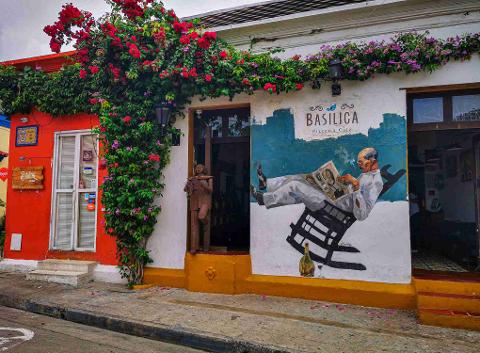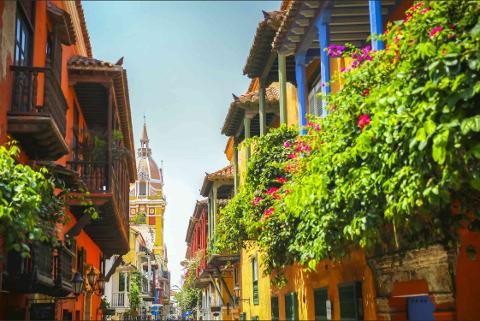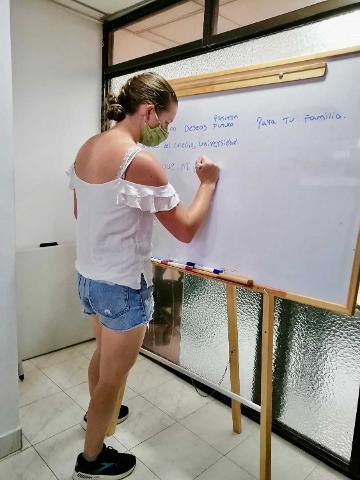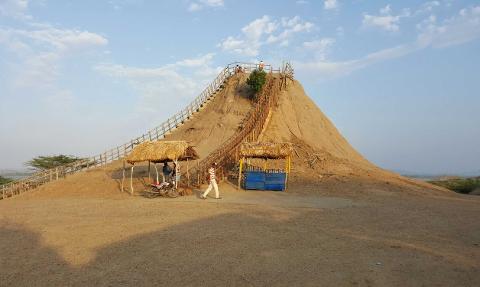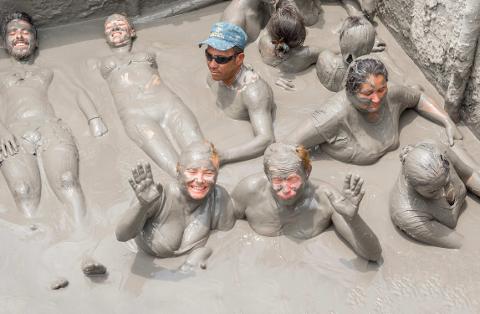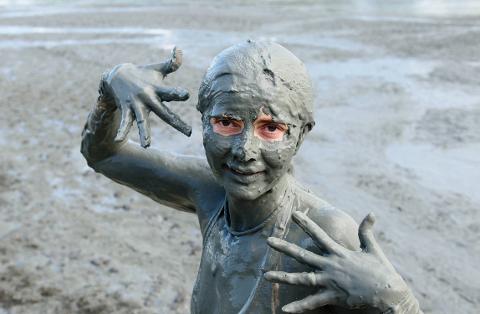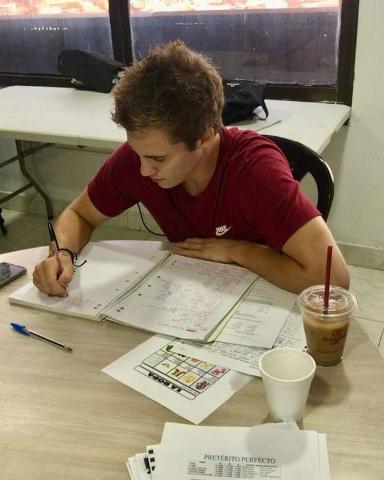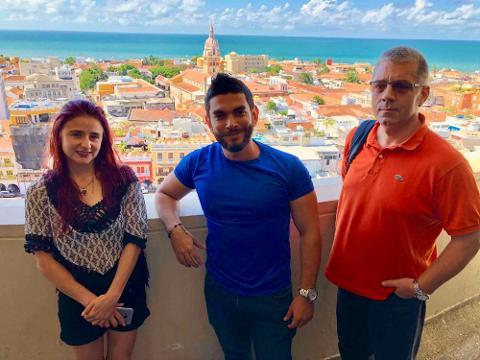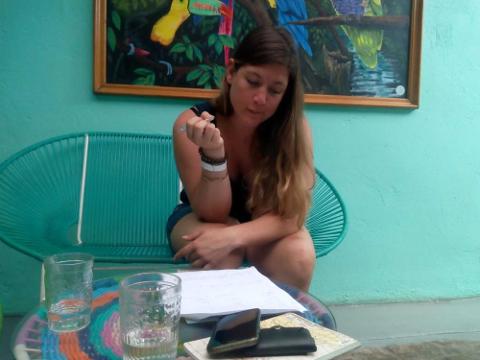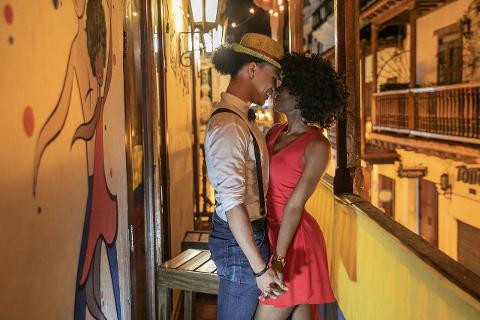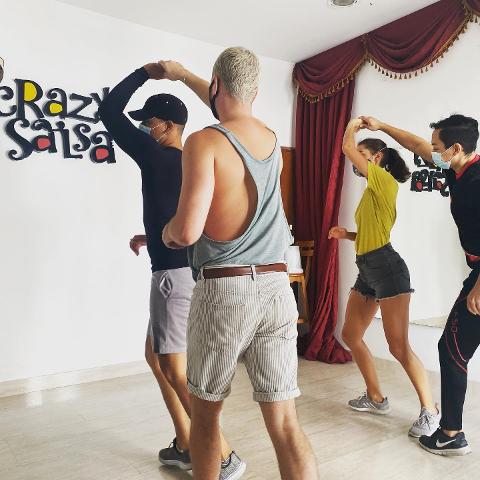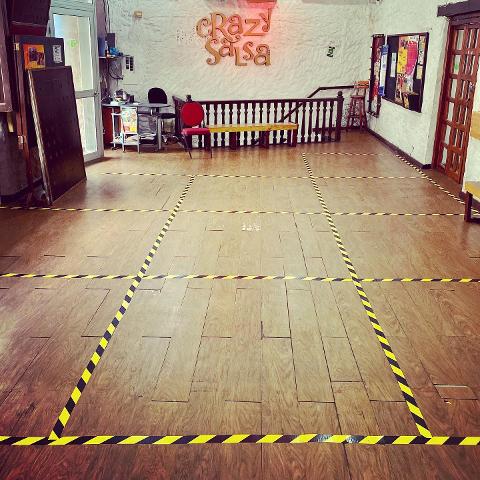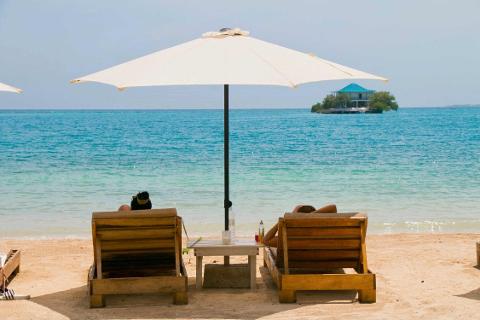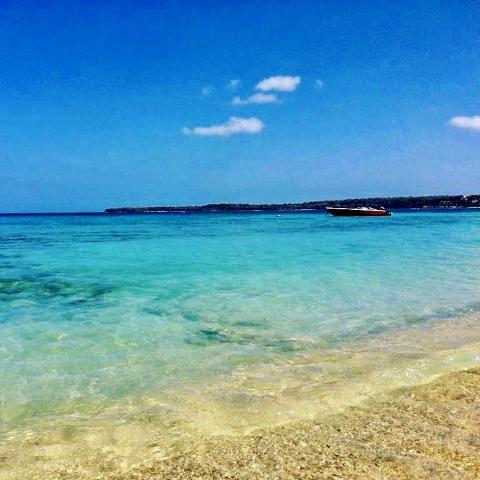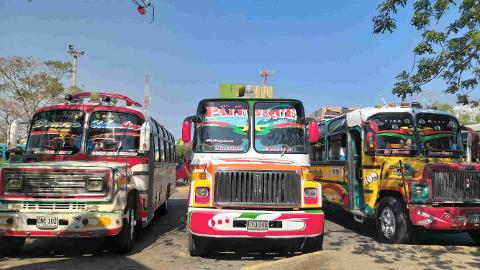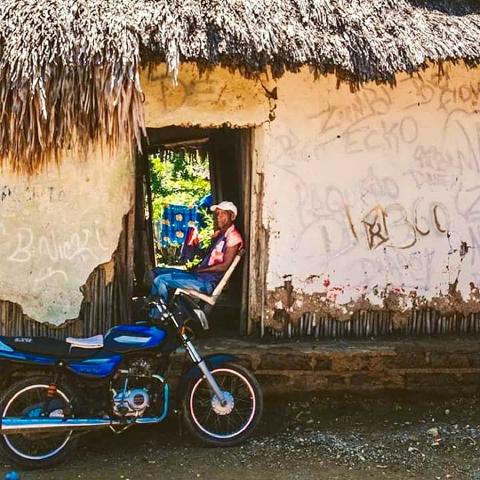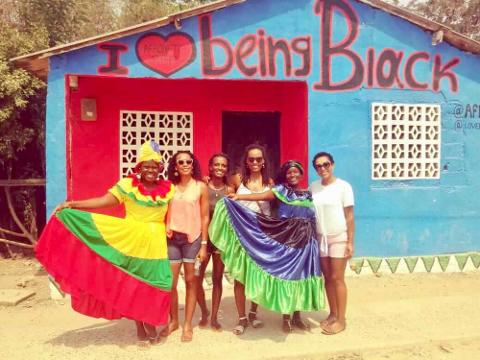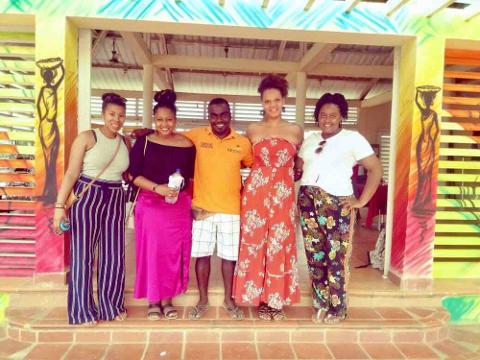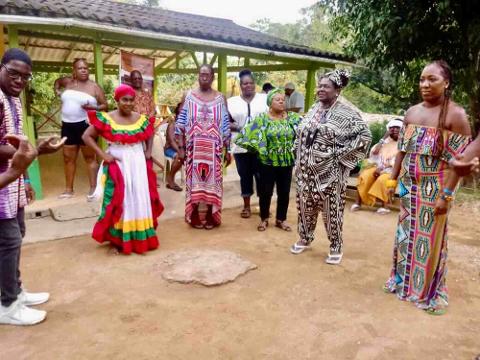 Duration: 8 Days (approx.)
Location: Cartagena, Cartagena/Colombia
Product code: 8 cartagena spanish classes
Combining Spanish classes with tours of the amazing Colombian Caribbean is a fantastico idea for travelers to enjoy both amazing experiences and discover the culture of Colombia at the same time.
In Cartagena, you'll uncover the jewel of Colombia, within this 400-year-old city, along with the amazing Rosario Islands, a mud volcano, and the largest aviary in the Americas.
Day 1. WELCOME TO CARTAGENA - your transport will be waiting!
Arrive at any time to be collected from the airport and taken to your accommodation.
Depending on your arrival time we can provide you with another tour or with suggestions of places to see and where to go.

Day 2. Spanish Lesson @ Acento Spanish School Cartagena and Guided Tour of the City
Acento Spanish School boasts some of the best Spanish teachers in Colombia and is one of the premium language schools in Cartagena de Indias. Located in the trendy neighborhood of Getsemaní, and just a stone's throw from the walled city, you'll enjoy a morning Spanish class catering to your level of Español.
Regardless of your expertise in the native language, your class this morning can provide you with some of the language basics, such as phrases to use in general communication (For example, ordering at a restaurant or getting into a taxi.), the difference between por and para (a tightly guarded secret that many Colombian's don't know) or when to use Tú or Usted. If your level is a bit higher you can fine-tune your use of Past and Future Participles, or work on your Subjuntivo, Imperatives, and Condicionales. Or if you're up around the C1 level, you can study Literatura Español y análisis crítico del discurso.
So regardless of if you wish to learn the very basics to get by during your Colombian Vacation or wish to tweak your Spanish skills in a fantastico environment, your classes will be tailored to suit your abilities and to push you that little bit further.
Day 2b. With our bilingual guide explaining the history behind every important site you visit. You'll discover panoramic views of the city from Cerro de La Popa; a convent built in 1606, and the highest peak overlooking Cartagena. Explore inside the historic Castle San Felipe, learning the paths and methods of defending this heritage-listed structure from pirates and invaders around the world.
Enjoy an in-depth private tour of the Jewel of Colombia, the magical UNESCO heritage-listed city of Cartagena de Indias Colombia. Including the must-see stops, plazas, restaurants, cafes, and bars within the walled city, along with one of the oldest and most bohemian neighborhoods in Cartagena; Getsemani.
You'll step back in time on a journey through the layers of history uncovering some surprising, surreal, and sometimes scary stories as you explore every aspect of the city's charming colonial streets and take in all the main landmarks of Cartagena's famous walled city. All the time learning of the true history of this city's historic struggle between the Spanish colonialists and pirates from many different nations.
Your tour will include the Clock Tower monument, the original entrance of the fortified city, and your starting point for the tour through the historic center of Cartagena de Indias. Your tour will also include unmissable locations such as Bolivar Park, the Plaza Saint Pedro Claver, the Plaza de Los Jagüeyes, San Diego, and of course the colorful streets of Gertsemani.
This truly is the most complete journey of the main areas of Cartagena, and the perfect tour to enjoy not just the history, but to also get acquainted with the most important Cartagena landmarks.
Day 3 Spanish Lesson @ Acento Spanish School Cartagena and Explore the Largest BIRD AVIARY in the Americas.
After your first class yesterday and your funtastico tour in the afternoon you'll be excited to get back into the classroom and to build on yesterday's good start.
Starting at 9 am your class will begin with a quick revision of the previous day's topics and continue to build on your skills and level of comprehension, pronunciation, and more.
Your classes this morning will fly by and include a short break for a cafecito (coffee) to keep you alert and ready to learn.
Day 3b. Next, The National Aviary of Colombia is the largest in America and home to over 1800 birds. Here you'll discover more than 170 different species living in 3 different climate zones: the coast, rainforest, and desert. Many of these birds are free to come and go, with the idea behind the national Aviary to not only provide a wonderful display of the biodiversity of Colombia but also provide a safe environment for these simply beautiful birds.
*Excluding entrance fee


Day 4 Spanish Lesson @ Acento Spanish School Cartagena and Totumo Mud Volcano Shared Tour
It's hard to believe it's day 3 of your Spanish classes already, and you have come so far! But what else can you expect from the world-class teachers in the world-class Acento Spanish School?

Your final school day in Cartagena will begin the same as day 2, with a revision of your previous topics, and working on refining and polishing your skills de español.
Day 4b. Following the class, you'll take a short drive to discover El Volcán de Lodo El Totumo (The mud volcano of Totumo). With an approximate elevation of just 20 meters (50 steps to the top) this volcano houses a natural pool of mineral-infused volcanic mud, with an amazing relaxing effect and attributed healing powers of the skin.
After climbing up the rustic stairs you'll view down into the volcanic pit full of the dense and smooth volcanic mud that will soon be massaged into your body. You'll slowly descend into the volcano and enjoy the sensation of gradually covering your body with this therapeutic gift of nature. The mud is so dense that you will feel an element of weightlessness as you are able to easily float on top.
At this point, an experienced attendant will begin to massage the mud into your body for a truly unique and recommended experience (optional - a tip of $4-$5.000 pesos will be expected later).
Following your mud bath, you'll move down towards the water's edge of an ocean inlet close by. Here is where you'll encounter more attendants who will help you with the removal of the soothing mud (optional - a tip of $4-$5.000 pesos will be expected later) before you take a quick dip in the warm ocean waters to rinse off the remaining pieces in those hard-to-find places.
Day 5 Spanish Lesson @ Acento Spanish School Cartagena and Salsa Classes
After yesterday's tour to the mud volcano, your skin is probably still silky smooth and you'll be feeling so very relaxed and ready to absorb some more español tips and tricks to help you get along during your Colombian travels.
Day 4 will begin very similar to day 3, except by now you have probably decided which is your favourite cafe to stop at on the way to school and pick up a takeaway latte to enjoy in class. Or perhaps you've choosen your favourite palenquera selling fruit in the calle (street) for a quick spot of desayunar (breakfast).
Regardless of your new morning routine, you'll be all set to learn more from the very best Spanish teachers Colombia has to offer. And don't forget you'll be taking some dance classes this evening. So be sure to have a siesta (nap) this afternoon to prepare for some salsa fun!
Day 5b. Enjoy a 2-hour dance class learning from the very best instructors in Cartagena, Colombia. You're first hour will be learning the basics of Salsa. Such as the steps and flowing and moving with the beat. Then your 2nd hour will be fine-tuning these basics and moving to the beat of the world-famous Cali Salsa.
Starting at 5pm, and finishing around 7pm, means following your classes, you'll have time for a quick bite of dinner before hitting the dancefloor at one of our recommended top 5 Cartagena nightclubs or our recommended top 5 Cartagena bars.
Day 6 Spanish Lesson @ Acento Spanish School Cartagena and Salsa Classes Free Afternoon
Wow, you're up to day 5 of your Spanish classes already and have come so far with what you have learned in Cartagena and now in Santa Marta as well!
You're probably still buzzing from your Salsa dancing last night, so be sure to leave home early to pick up an extra tintico (small black coffee) on the way to school.
Today's your last day of official Spanish classes, but as these are included within this BnB Colombia Tours package, you've got at least 2 bilingual travel experts in your specially created WhatsApp group ready to help you at any time of the day. So if you forget a Spanish word or 2, we'll be online and here for you!
Day 7 ROSARIO ISLANDS - Relax in a Tropical Paradise.
Enjoy a wonderful ocean cruise on a speedboat to the Rosario Islands; arriving at a beautiful picturesque beach for a typical Caribbean lunch, crystal clear waters, water sports, white sands, and palm trees.
You'll be assigned your personal beach space which will be exclusive for yourself and members of your group.
You'll receive full beach service, a fantastic typical lunch; use of deckchairs and umbrellas; a cocktail on arrival, and English-speaking hosts.
You will have the full day to relax and enjoy your space, along with the ability to hire gear for snorkeling, paddleboarding or kayaking.
This will be one of the highlights of your Caribbean adventure!
Day 8 SAN BASILIO DE PALENQUE - the First Slave-Free location in the Americas
If you're interested in history and culture, then you'll love this tour, exploring the location of the First Free Africans in the Americas!
You'll arrive in the small town of San Basilio de Palenque to a welcoming in the native Palenquero language, and start your tour uncovering some surprising, surreal, and sometimes scary stories of this historical location.
You'll discover important monuments, of great significance to the history of this town, and Colombia. With probably the most important being the monument being of an African king called Benkos Biohó. A man determined to win his freedom, Benko escaped from his slave owners on a number of occasions and was caught, punished, and returned every time. Until the final occasion, when he escaped from a shipwreck in the Magdalena River and was able to set up the fortified community of San Basilio de Palenque. From here with the help of other escapees, he was able to free countless more slaves. So many in fact that the King of Spain gave him his legal freedom in 1691 if he would only stop freeing more slaves. Unfortunately, Benko agreed to this, only to come to a tragic end at the end of a rope, when he was betrayed and hung not long after by the governor of Cartagena.
If you experienced nothing more than learning the true history of this man, your tour would be a success. But along with this, you'll also visit the houses where people are learning to use the musical instruments of generations in the past. You'll visit the community and ancestral house of justice. Where you'll learn the methods used to resolve community problems and steer youth in the right direction, with the help of the traditional leaders. You'll also discover the story of Antonio Cervantes Reyes, (KID PAMBELE) the first Colombian world boxing champion that was born and raised in San Basilio de Palenque. You'll learn about traditional medicines, and how to prepare natural plants for medicinal uses.
You'll uncover so much more in this tour, such as their food and cooking methods, learning to speak their language, their recreation, their graffiti, and culture. But you'll have to book this tour to discover this wonderful day from Cartagena for yourself.
What's included?
20 hours of Spanish Classes
4x Guided Tours
2 Hours Dance Lessons
1x Full Day in The Rosario Islands
Private excursions

Airport transfers on the first and last days

All entrance fees (excluding Aviary)
Exclusions
International and domestic flights
Travel Insurance
Accommodation
BnB Colombia Tours
+1 (386) 868 2555