Horseride, Coffee Tour & Willys Ride from Salento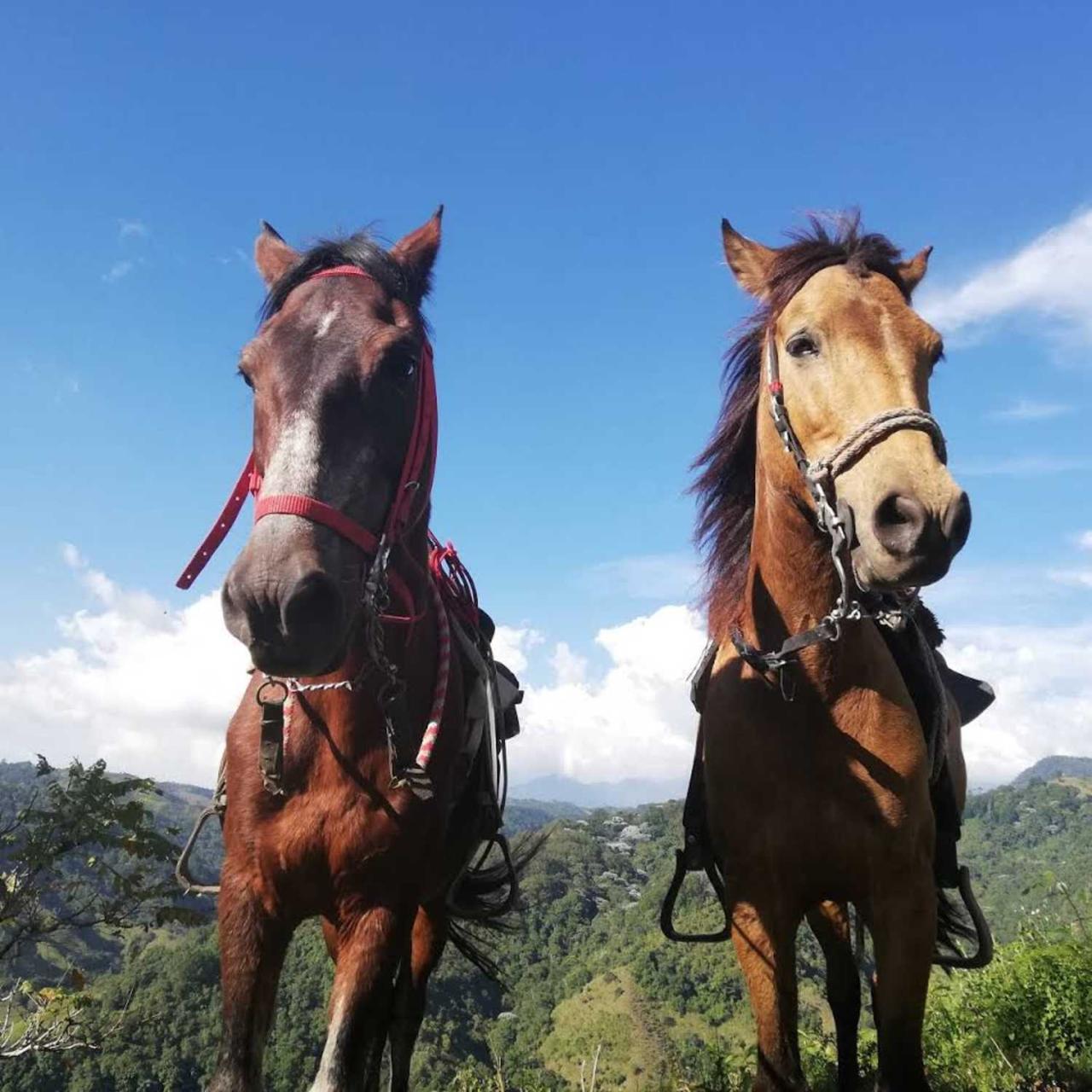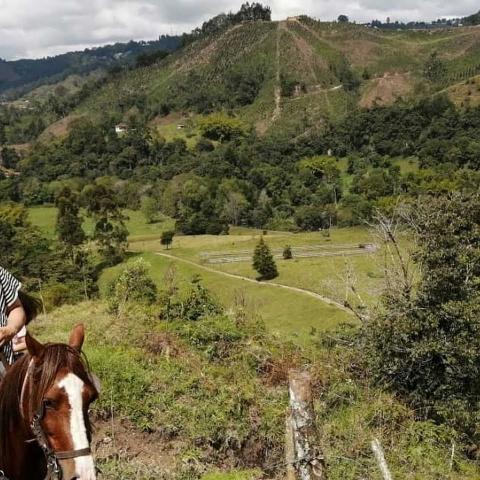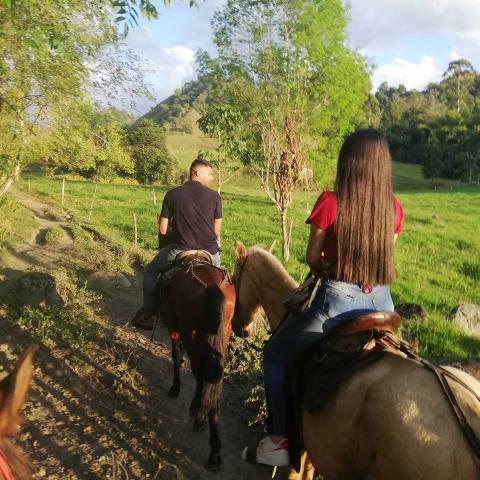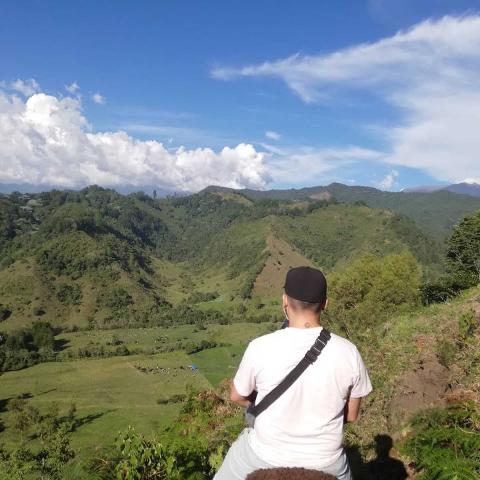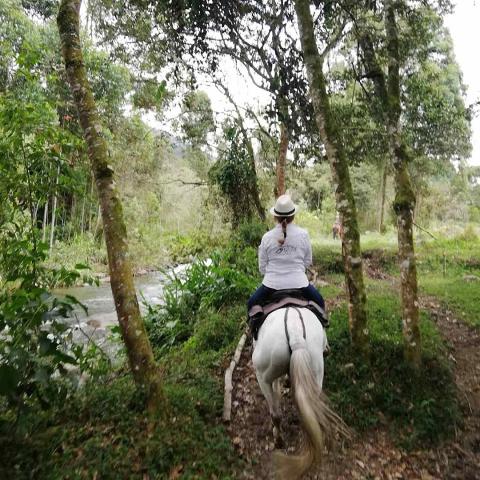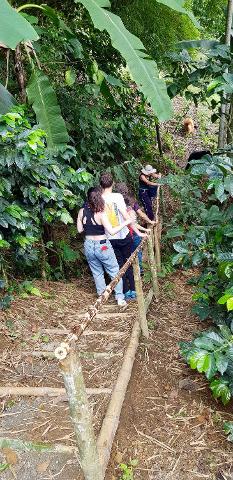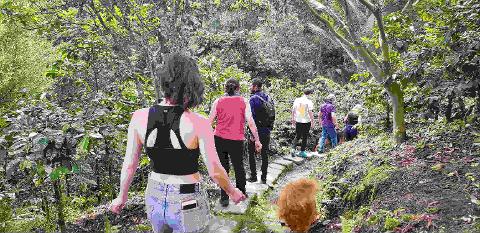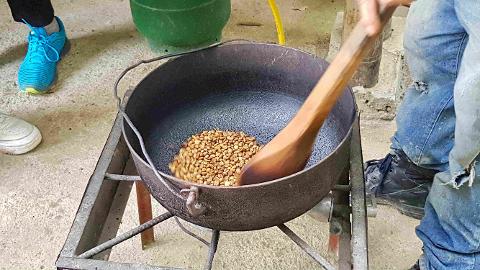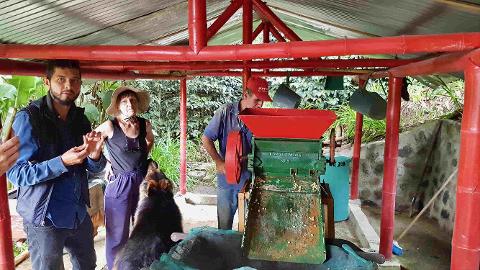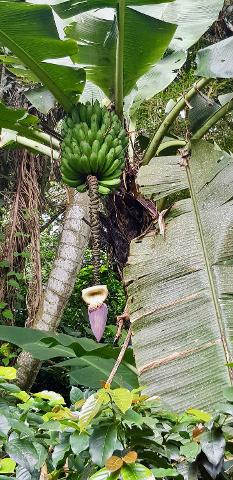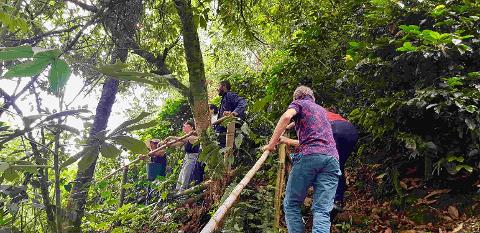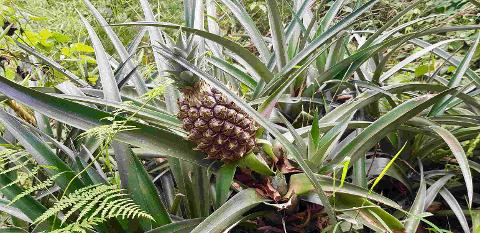 Duration: 8 Hours (approx.)
Location: Salento, Colombia / South America
Product code: Horseride/Coffee Salento
When you're in the Colombian Coffee Zone there are many experiences to enjoy, and 3 of the must-do's are available on this tour in just one day!


Starting in Salento you'll meet your new best four-legged friend and start this incredible tour with a relaxed horse ride down the mountainside with some wonderful views in every direction. Once you've arrived at the base of the mountain you'll follow a track along a river until you come to the entrance of the best coffee Finca in the Zona Cafetera.
This is one of the best coffee tours in Colombia and so very unique. The reason being the philosophy of this single lady owner. She has created a Finca that is completely pesticide and machinery-free. Every part of the entire process is done by hand and with this, you'll discover the traditional methods of growing the perfect coffee bean.
You'll get to explore this wonderful Coffee Finca and find so much more than just coffee is grown here, such as a large variety of fruits as well.
You'll learn the complete process from the seed to the cup, including handpicking a few beans yourself. As well as this you'll also enjoy sampling and "cupping" the coffee. Which is the technic to discover the aromas, flavors, acidity, and other characteristics of the coffee bean.
Following this fantastico all-encompassing coffee experience, including a wonderful homemade Paella and Sangria, you'll prepare for your ride back to Salento. But for this trip, you'll be sitting in or standing on the back of one of the true workhorses of the coffee zone; a Willys Jeep.
You'll be taken right to the doorway of your Salento accommodation in time to relax and enjoy a wonderful evening in the Zona Cafetera.
What's included?
Pickup and Drop-off from your Salento accommodation.
Transport in private vehicle
Horseback Ride
Guided tour of Coffee Finca
Lunch
Willys Jeep ride
Bilingual Tour Guide – Spanish, English.
Exclusions
Experiences and Transportation not mentioned in the plan
Personal expenses and tips
BnB Colombia Tours