Totumo Mud Volcano Half Day Tour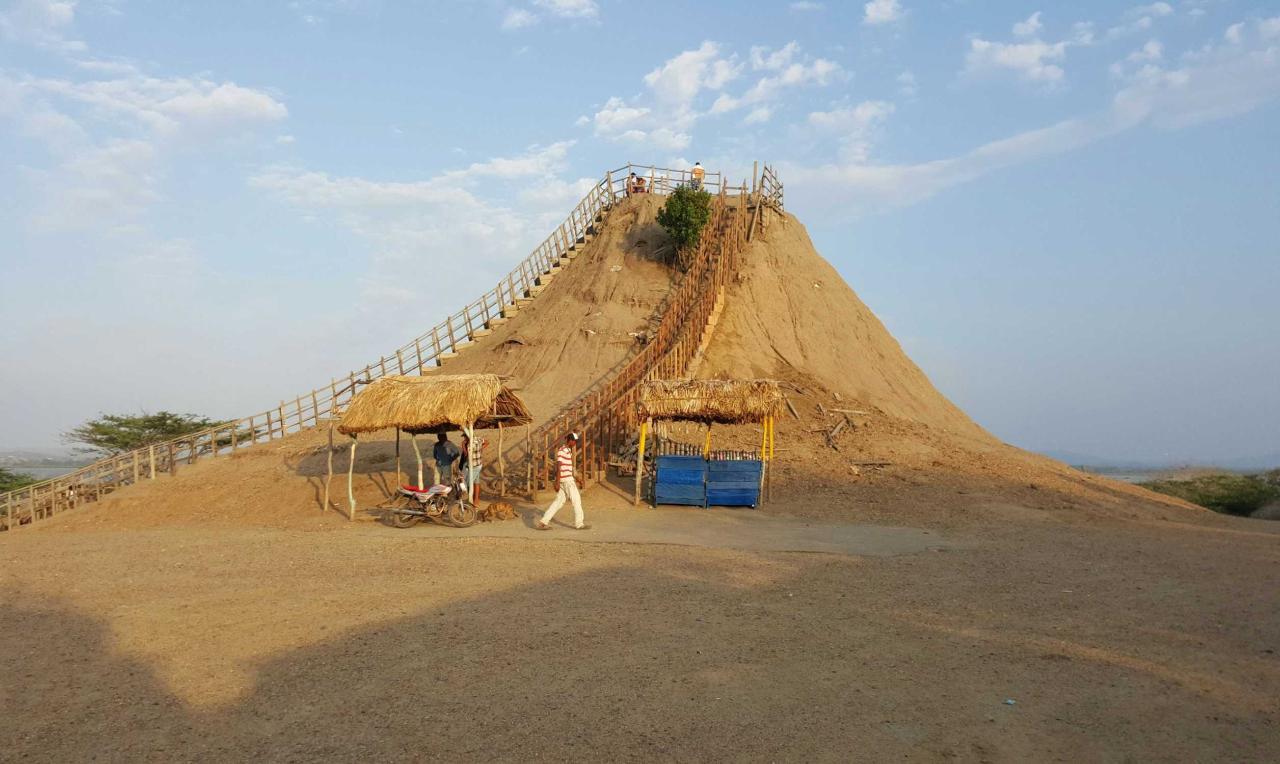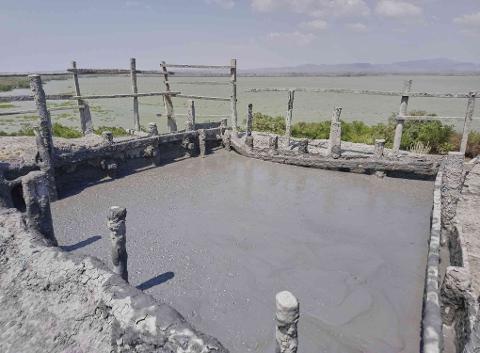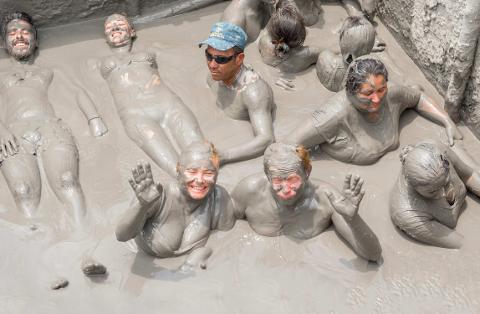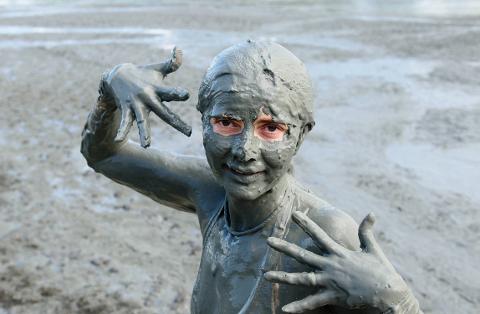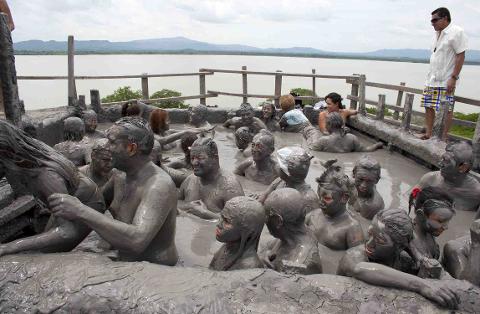 Duration: 4 Hours (approx.)
Location: Cartagena, Colombia / South America
Product code: GROUP Mud Volcano ONLY
Shared Mud Volcano Group Tour

A short 45-minute drive from Cartagena you'll discover El Volcán de Lodo El Totumo (The mud volcano of Totumo). With an approximate elevation of just 20 meters (50 steps to the top) this volcano houses a natural pool of mineral-infused volcanic mud, with an amazing relaxing effect and attributed healing powers of the skin. Locals will actually tell you the mud contains many medicinal properties which can help with a number of ailments, such as normalizing blood circulation, reducing any stress, and replacing any negative energy with positive. Not only all of this, but it also leaves your skin smooth and soft to the touch and is anti-inflammatory! This is one of the most desirable tours of Cartagena.
After climbing up the rustic stairs you'll view down into the volcanic pit full of the dense and smooth volcanic mud that will soon be massaged into your body. You'll slowly descend into the volcano and enjoy the sensation of gradually covering your body with this therapeutic gift of nature. The mud is actually so dense that you will feel an element of weightlessness as you are able to easily float on top.
At this point, an experienced attendant will begin to massage the mud into your body for a truly unique and recommended experience (optional - a tip of $4-$5.000 pesos will be expected later).
Following your mud bath, you'll move down towards the water's edge of an ocean inlet close by. Here is where you'll encounter more attendants who will help you with the removal of the soothing mud (optional - a tip of $4-$5.000 pesos will be expected later) before you take a quick dip in the warm ocean waters to rinse off the remaining pieces in those hard-to-find places.
Recommendations:
Don't wear your best swimsuit, as the mud has been known to be difficult to remove completely.
Take a small amount of cash with you to tip the attendants, such as an additional $20-$30,000 pesos will be handy for tipping the attendants and if you'd also like a beverage while you're there.
Other attendants will offer to #1. hold your shoes and towel, #2. take photos on your phone.
Don't worry about looking for the attendants to give them the tip, they will find you later before you go.
What's included?
Air-conditioned vehicle
Bilingual Translator
Entrance fees
Exclusions
Experiences and Transportation not mentioned in the plan
Meals and drinks not mentioned in the plan
Personal expenses and tips
BnB Colombia Tours